We Make It Easy to Replace Your Roof
At Legends Roofing, LLC, we're a dependable team of roofers ready to provide you with a sturdy and aesthetically pleasing roof for your residential or commercial property.
Start Your Roofing Project!
Receive dependable roofing services from our experienced pros. We'll provide you with the assistance you need and deserve.
License
LSLBC:
Residential# 888570
Commercial# 74523
Request a Free Estimate
Working Hours
Mon - Fri: 8:00 am - 5:00 pm
Sat - Sun: By Appointment Only
24/7 Emergency Services Available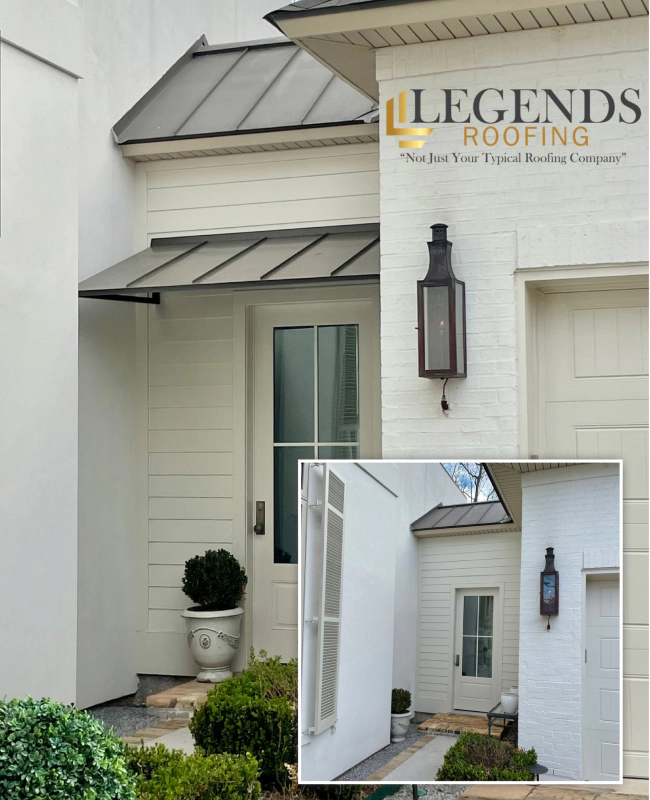 Your Go-To Roofing Company Near Abita Springs, LA
Welcome to Legends Roofing, LLC, your one-stop shop for roofing!
We offer everything from installation to repair and replacement. Our team has worked with homeowners and businesses in the area and provided them with the best solutions for their roofing needs. When you seek our help, our friendly staff will happily answer any questions about our services so that you can make an informed decision.
Our roofing company excels because we provide excellent service and quality workmanship. We use only the best materials, and our technicians are trained to provide the best possible service for your needs. We're dedicated to ensuring that you are 100% satisfied with our work. If you would like to discuss your needs with us, don't hesitate to reach out. We're based in Abita Springs, LA, proudly serving the Northshore and Baton Rouge areas.
Here are some reasons why we're your best choice:
Licensed & Insured
Over 15 years of experience
We provide free estimates
Our Work is Guaranteed
Learn More About Our Qualifications
Protect Your Property With a Long-Lasting Roof
Roofs are exposed to all kinds of weather and elements, causing your roof to wear down over time and make it more susceptible to damage.
Therefore, it's important to ensure it's in excellent condition. As a business owner, if you don't have a proper commercial roofing service in place, you risk the safety of your employees and customers. Similarly, if you're a homeowner, your family's safety and the structural integrity of your home can be at risk. Whether you need residential roofing replacement services or commercial roofing services, we're the ones to reach out to. Our roofing repair contractor will build a roof that protects your property from weather, water, and structural damage.
What We Do
Taking Care of Your Roofing Needs
At Legends Roofing, LLC, we've served the Abita Springs, LA, area for years. We have built a reputation for providing great service and excellent solutions. One of those solutions is metal roofing. Metal roofing is an excellent choice for your home or business. It's durable, lasts for many years, and can add to the value of your home or business. As a dependable metal roof replacement company, you can expect top-quality repair and replacement services. Our metal roof repair contractors have the skills and knowledge to ensure your project goes smoothly from start to finish. Contact our roofing company today and learn more about our services.
What Our Clients Are Saying
Work Hours:
Mon - Fri: 8:00 am - 5:00 pm
Sat - Sun: By Appointment Only
24/7 Emergency Services Available
Restore Your Roof
If your roof is showing signs of wear and tear, reach out to us. We'll bring it back to its previous condition. Call now or fill out our contact form.