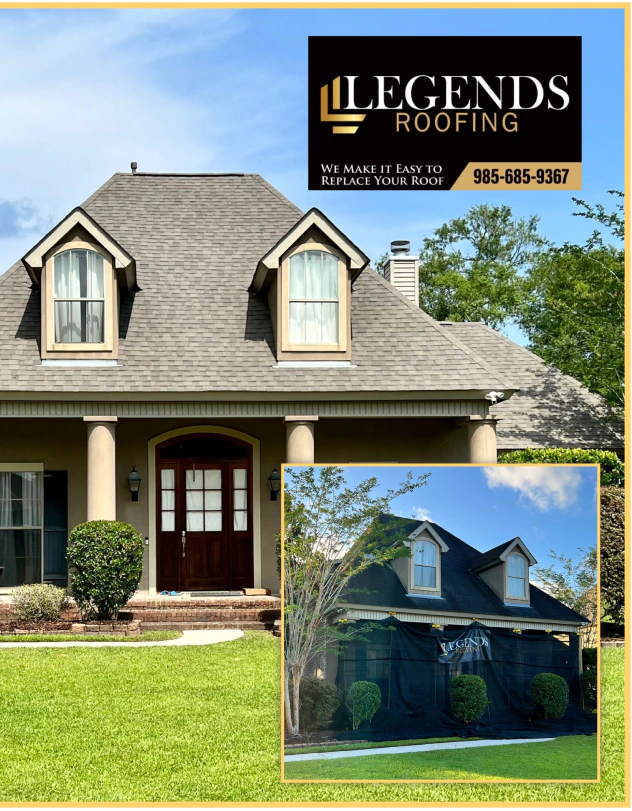 Your Trusted Lousiana Roofing Company
Welcome to Legends Roofing, LLC! We're a roofing company based in Abita Springs Lousiana. Proudly Serving The Northshore and Baton Rouge Area.. Proudly Serving The Northshore and Baton Rouge Area.
Your roof plays an important role in protecting your property from the elements. As such, it is important to keep it in excellent condition. When you work with us, you'll receive assistance from licensed and insured professionals with over 15 years of experience in the industry. With a solid background in construction, you can depend on us to build a sturdy roof. We've done everything from trailers to million-dollar homes and our client portfolio includes both residential and commercial customers.
Why Choose Us?
Professional Services at Your Disposal
At Legends Roofing, LLC, we care about our customers. We use a "Catch-All System" when performing a roof replacement. This method provides better protection from debris and property damage during the job. It keeps our customers safe during the process.
Don't settle for less than you deserve. Our team is dependable and trustworthy. If you would like to ensure your roofing project is a success, reach out to us.
Restore Your Roof
If your roof is showing signs of wear and tear, reach out to us. We'll bring it back to its previous condition. Call now or fill out our contact form.
Find Us:
140 St Charles Ct,
Abita Springs, Louisiana
70420
Work Hours:
Mon - Fri: 8:00 am - 5:00 pm
Sat - Sun: By Appointment Only
24/7 Emergency Services Available
Our Work is Guaranteed
Learn More About Our Qualifications