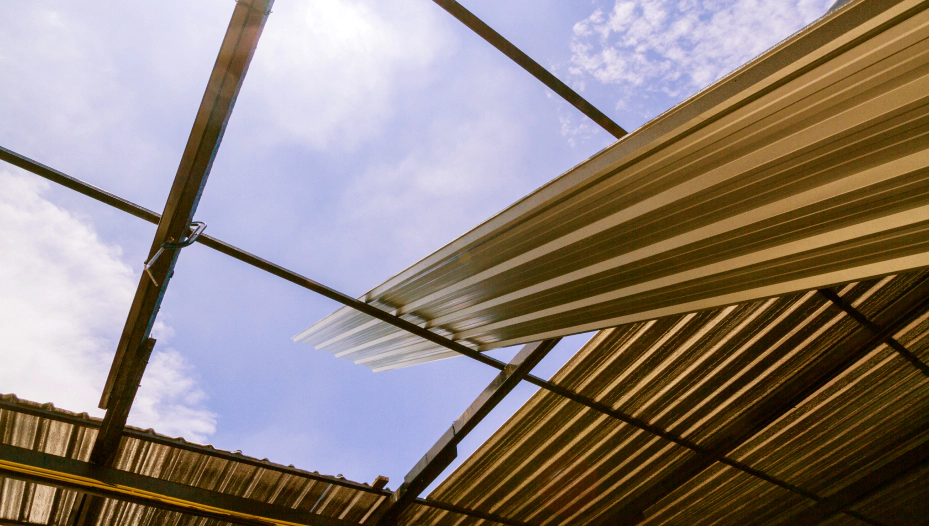 A Dependable Metal Roof Replacement Company Near Abita Springs, LA
Metal roof replacement is a great option for homeowners who want a beautiful, long-lasting roof.
Nonetheless, as with any other component of your home, it tends to wear and tear over time. Don't worry. At Legends Roofing, LLC, we are a dependable metal roof replacement company. We're based in Abita Springs, LA, and proudly serve The Northshore and Baton Rouge area.
Learn More About Our Metal Roofing Services
Metal roofs are the best choice for your home. They are durable, long-lasting, and low maintenance. But what if there is damage? What if you have some issues with your roof that needs to be repaired? Well, we've got you covered. Whether it's a new roof or a replacement, we have the experience, knowledge, and skills to make your project go smoothly.
If you're not sure if your roof needs to be replaced, several factors can help you decide:
It leaks or has started to leak
The roof is old or appears to be aging rapidly
You see mold or mildew growing on your roof
There are holes in the roof, which means water can get inside your home
Your roof has been damaged by heavy winds or hail storm
Contact Our Metal Roof Replacement Contractor
If you need a metal roof replacement, we're the ones to trust. As your go-to metal roof replacement company in Abita Springs, LA, we'll always put your needs first. We'll go the extra mile to ensure you're left with a sturdy roof for many years to come.
Our Process
If we earn your business, the first step is a deposit payment close to the amount of the labor on your estimate. This can be paid by a check or ACH bank transfer online.

Next, we will order your materials and schedule a crew. This usually takes 3-10 days to coordinate. Two to ten pallets of materials and a dump trailer will arrive at your home before the crew shows up. Your account representative will validate that the color delivered meets your expectations and will set up home protection to minimize the number of nails and debris left after the job.

A crew of four to ten people will arrive and begin work. First, they remove the damaged roof, fill the dump trailer, and then they will install your new roof. There will be noises like scraping or nail guns starting at daylight and not finishing until the evening. Depending on the size of your roof, this is usually one to three days. Sometimes the crew finds damage that is unobservable before removal. If this occurs and is minor, we will take care of it at no charge. But if the issue is significant, your account representative will discuss the additional charges, so there is no surprise at the end of the job.

When the crew is finished, you and the account representative will do a quality inspection. If you have any concerns, please let them know. A few days after the work is complete, you will be delivered a final sales packet, including warranty information and a final invoice. Your deposit payment will be deducted from this amount.