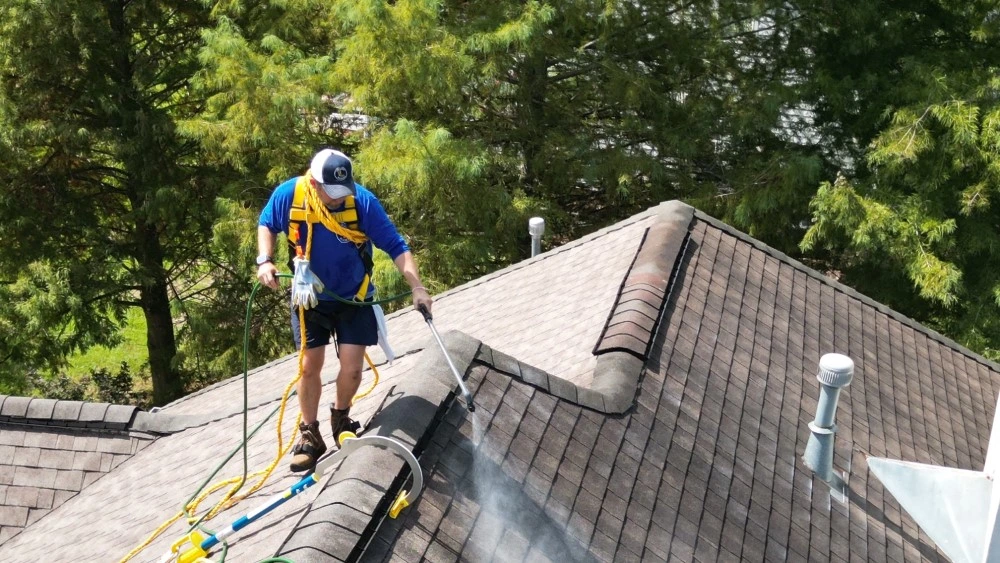 Roof Rejuvenation for Louisiana Homes
One of the most significant investments in your home is the roof. So it makes sense to do everything you can to protect it. Legends Roofing offers Roof Rejuvenation, and it's the best way to protect and get the most life out of your roof!!
How Roof Rejuvenation Works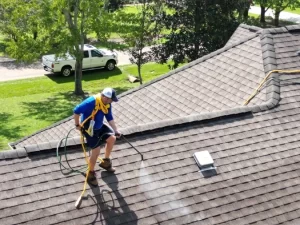 The best product for protecting your roof is Peak 301®. This product is all-natural, non-toxic, and sustainable. It does an incredible job of extending the life of your roof while not damaging the planet!
It's a professional-grade sealer and protectant that provides protection against the sun, rain, and snow. Peak 301® covers every part of a shingle. The chemistry-correcting formula saturates the entire shingle and works to reverse the damage and restore your roof. Our workers will use a sprayer to cover every inch of the roof. The solution is designed to penetrate all the pockets of the shingle.
The sun is so harsh on shingles, and over time, they begin to fade. That's why it's so important to protect and rejuvenate them! As the Peak 301® formula is soaking into the crevasses of the shingle, a chemical reaction rejuvenates your roof. This not only protects your roof for the future, but it also looks renewed.
6-Year Warranty on Peak 301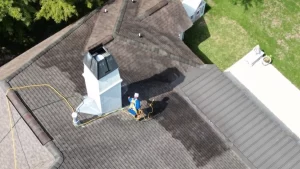 Peak 301® Roof Solution is the only product on the market that will completely restore a roof to its original luster in one application. This formula works, and Peak 301® stands behind its product. It comes with a 6-year warranty, and One application will add at least 6 years!
Peak 301® Roof Solution is designed to be applied in one coat to the entire roof surface. It dries quickly and lasts for years. After just one application, you'll see a dramatic difference in the look of your roof.
Is
Peak 301
Harmful to My Family and Pets?
Anything applied to your roof will eventually find its way to your yard. So, is it harmful to the family members, pets, or the garden?
No! That's the best part of Peak 301®. It's made from plants, so it's completely safe and is harmless to humans, pets, and grass!
What to Expect From Legend's Roofing

Legends Roofing has the experience and knowledge to complete your Roof Rejuvenation! Don't let just anyone on your roof! Trust the licensed and insured professionals at Legends. We do not cut corners, and you can expect that our team is going to treat every shingle on your roof with Peak 301®! Don't let a dirty roof make your house the eyesore of the neighborhood! Maximize the lifespan with this safe and effective formula!