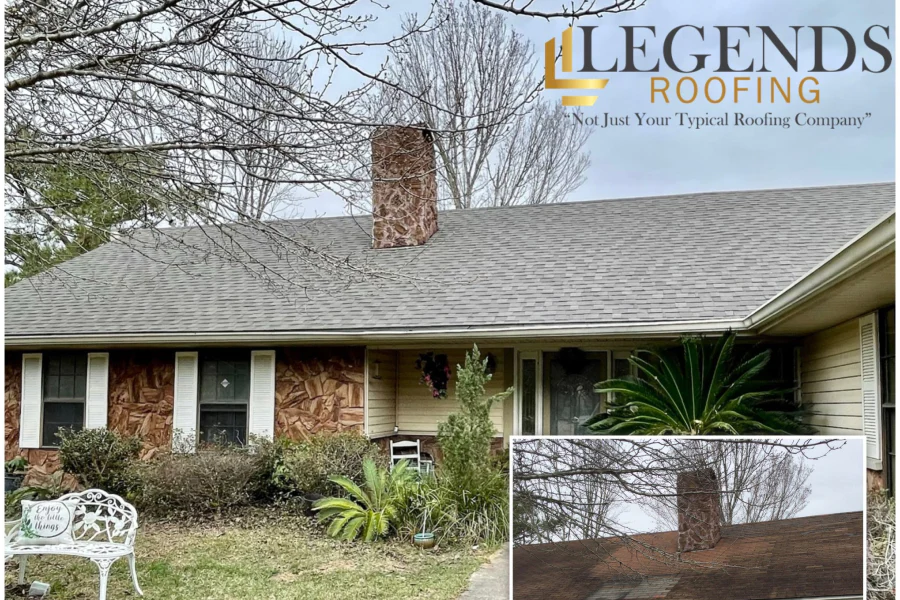 Efficient Roofing Replacement Services Near Abita Springs, LA
Protect your home from outside elements. When your roof shows wear and tear, you can rely on us to restore it.
At Legends Roofing, LLC, we pride ourselves on providing excellent roofing replacement services that will ensure you have a sturdy roof for many years. With over 15 years of experience in the field, we have the know-how and the skills to deliver a quality job. We work following the Catch-All system before we start roof removal. It protects the home from falling debris and keeps the debris out of your flower beds, lawn, and, overall, the exterior areas of your property. If you would like to work with our team, feel free to reach out. We're based in Abita Springs, LA, and proudly serve The Northshore and Baton Rouge area.
We're Experts at Shingle Roof Replacement
Taking off an old roof is a messy task! Most roofers lay tarps on the ground, over your lawn and flower beds. Also, without proper protection for your property, debris will fall, leaving marks on the walls and windows. Let's remember that most roofers try to pick up between 5,000 and 40,000 nails with a magnet. With Legends Roofing, LLC, you have more home protection and fewer nails after the job is done. Our mesh nets won't kill your plants, and falling debris is better controlled. We also run magnets periodically to collect any nails that miss our nets. We can't promise zero nails, but there will be less than using a contractor that doesn't use the Catch-All.
Our process involves the following steps:
If we earn your business, the first step is a deposit payment close to the amount of the labor on your estimate. This can be paid by a check or ACH bank transfer online.
Next, we will order your materials and schedule a crew. This usually takes 3-10 days to coordinate.
Two to ten pallets of materials and a dump trailer will arrive at your home before the crew shows up. Your account representative will validate that the color delivered meets your expectations and will set up home protection to minimize the number of nails and debris left after the job.
A crew of four to ten people will arrive and begin work. First, they remove the damaged roof, fill the dump trailer, and then they will install your new roof. There will be noises like scraping or nail guns starting at daylight and not finishing until the evening. Depending on the size of your roof, this is usually one to three days.
Sometimes the crew finds damage that is unobservable before removal. If this occurs and is minor, we will take care of it at no charge. But if the issue is significant, your account representative will discuss the additional charges, so there is no surprise at the end of the job.
When the crew is finished, you and the account representative will do a quality inspection. If you have any concerns, please let them know.
A few days after the work is complete, you will be delivered a final sales packet, including warranty information and a final invoice. Your deposit payment will be deducted from this amount.
Get Quality Roofing Services
Looking for a shingle roof replacement contractor? Need a dependable roofing installation company? At Legends Roofing, LLC, we provide outstanding roofing installation services and roofing replacement services. If you're near Abita Springs, LA, contact us.